Social Media Management Agency
We are a social media management agency based in Liverpool. We run a successful social media campaign for our own company and follow best practices to deliver the same strategies on behalf of our clients.
What makes us social media experts? Well, experience. Many agencies just do a few posts or a few tweets. We think it's a bit deeper than that.
Our objective is to utilise social media to engage consumers with your brand, products or services. Social marketing is the most powerful form of marketing. By increasing the virality of your brand, products or services, we increase the likelihood of purchase. Even the most mundane products like cardboard boxes can be taken viral. How do we do that? We have our own secret recipe, formulated from our experience and study. Read more about our Social Media service here.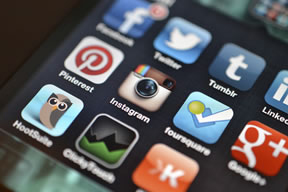 For those that fell asleep in 2006 and just woken up, here's an overview of the social media landscape today!
There are five dominant social media portals on the internet today. Each of these portals have their own distinct (ish) purpose and demographic profiling and this is something our firm leverages in designing your social media strategy.
For any agency managing social media campaigns, there should always be objectives set between the clients and the agency. Before any company signs with us we also review the objectives. For further details of our service offering click here, or alternative if you would like to speak to an advisor about your social marketing please contact us.
We booked an SEO training course because we are new to online. We have just had our website built and wanted to learn how to get it higher up on Google for our top keywords. The course has given us a good platform to manage this ourselves. Really insightful content.
I have run a consultancy business for a couple of years but SEO outsourcing has always been too expensive. The course was really insightful and would recommend it to any small company. We were particularly impressed with the level of detail covered in such a small space of time. This course will definitely help me progress the business online.
Services
Have a Question? Call us on 0800 002 9017, or …